Industrial Action
22nd November 2019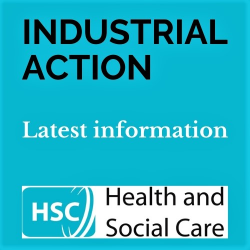 Unison has advised that industrial action, short of strike, will begin in the Southern Trust on Monday 25 November.
We will do everything we can to mitigate disruption, however it is inevitable that some services will be impacted. We apologise in advance to anyone affected.
We do not anticipate that any patient appointments will be cancelled next week, however if the industrial action continues, Trust staff will make direct contact with patients and clients whose service or appointment may be impacted.
If you do not hear from us it means that your service or appointment is going ahead as planned.