Southern Trust Urology Lookback Review
9th August 2023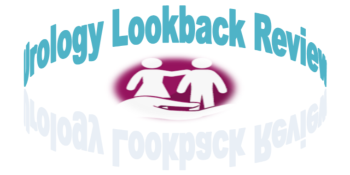 The Southern Health and Social Care Trust has been reviewing the care patients received from the now retired consultant urologist, Mr Aidan O'Brien between January 2019 and June 2020. The purpose of this Lookback Review is to ensure patients received the treatment they required and to remedy care where necessary and when possible.
The Trust examined the records of 2,112 patients.  As a result of this, 527 patients were identified as requiring an appointment with a Southern Trust Urology Consultant and of these, 352 patients required a change in their care and treatment.  The remaining 175 patients did not have any change.
The Urology Lookback Review is now being extended to patients who were treated by Mr O'Brien for a urology cancer which includes prostate, bladder, kidney and testicular cancers and treated for renal stone disease, who are alive today and have not had their care reviewed as part of the first Lookback Review group, or seen by another Southern Trust Urology Consultant. The Trust will make direct contact with those individual patients, whose care will now be reviewed as part of this Lookback Review.
The Trust has set up a Freephone Helpline to assist urology patients and answer questions they may have about the Lookback Review.  The Freephone number is 0800 414 8520 (lines open Monday to Friday 9am – 4pm).
Separately, it is believed that there may be a number of people who received care from Mr O'Brien as a private patient. The Trust is calling on any private patients of Mr O' Brien, who may be concerned about any aspect of their urology care and treatment and who would like to be included in the Lookback Review to come forward. As the Trust has no direct access to Mr O'Brien's private patient records, we would encourage any private patient wishing to be included to make contact with the Trust Helpline on Freephone 0800 414 8520 (lines open Monday to Friday 9am – 4pm).
Dr Maria O'Kane, Chief Executive of the Southern Health and Social Care Trust said:
"I apologise sincerely to the affected patients and to their families that the care provided by the Trust fell below what was acceptable and that in some cases this caused distress or contributed to harm. I extend my commitment to making sure every patient is supported during this process, ensuring openness throughout."
To view the Activity and Outcomes Report for the first cohort of patients go to: