Young people urged to #fightback against Coronavirus and help the NHS
24th March 2020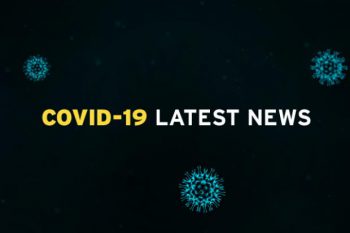 Local dance company Ajendance is calling on young people to help stop the spread of Covid-19 and ease pressure on the NHS. Ajendance members have developed a series of videos explaining social distancing and the importance of handwashing with an original soundtrack from Rhys Devlin (Kid Noise).
Creative Director Annika Drennan-Rocke says: "We all have someone close to us on the frontline risking their lives every day to help save us from this ghost war. We should all be doing more to help. These people are trying to prevent the country from crumbling around us in the coming weeks as they battle to shut down #covid-19.
"It is VITAL that young people play their part. Our time is fast running out to act on the appeals from all staff on the front line. Years ago they asked us to go to war, now all they are asking is that you stay at home and wash your hands. It isn't that hard to do."
The social distancing video includes personal statements from retired ED Doctor, Lawrence Rocke (Rocky) and current South Eastern Trust Nurse Hannah Espiner.
The handwashing video features Zara age 17 in her #isolationgown who hopes more young people will now get the hand washing habit so we can save more lives than this virus can take. Rhys 18 – Composer of the soundtrack –  wants young people to watch the videos and create their own version of #washyourhands and join in the fun to help save lives.
Annika concludes – "Stay indoors, it's simple. Only travel if vital and keep social distancing in the forefront of your mind. Be prepared, be safe, be mindful and most of all fill yourself with hope, peace, love and creativity."