Chaplaincy Services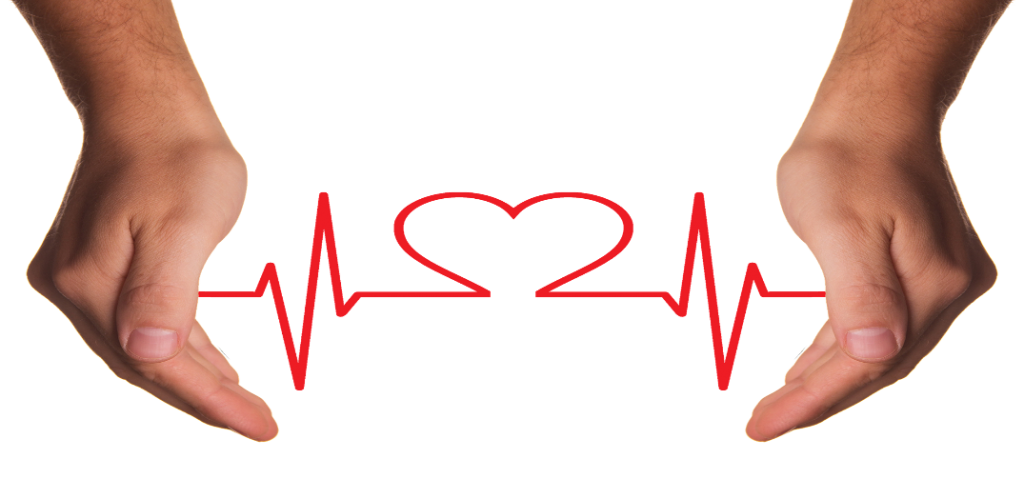 "At its best, our National Health Service is there when we need it, at the most profound moments in our lives. At the birth of our children. At the deaths of our loved ones. And at every stage in between – as we grapple with hope, fear, loneliness, compassion – some of the most fundamental elements of the human spirit." Simon Stevens, Chief Executive, NHS England'."
Chaplains provide pastoral and spiritual care to patients, family and staff, whether they have religious beliefs or not. Such care addresses the expressed spiritual, pastoral and religious needs of patients, staff and service users. These needs are likely to include one or more of the following:
ways to support recovery
issues concerning mortality
religious convictions, rituals and practices
non-religious convictions and practices
relationships of significance
a sense of the sacred
exploration of beliefs
There is a growing body of evidence that appropriate spiritual care has an immediate and enduring benefit for those utilising chaplaincy in a healthcare setting.
In Southern Trust hospitals, chaplains visit wards on a regular basis and can always be contacted through Switchboard. They also provide 24/7 urgent on-call cover. The main body for healthcare chaplains in Northern Ireland is the Northern Ireland Healthcare Chaplains' Association (https://www.nihca.co.uk/) which assists in providing trained and professional chaplains for our healthcare settings.
Online Resources
Appropriate religious services and reflections, including Mass for the Sick, are available for patients and staff via a dedicated YouTube page here: Southern Trust Chaplains – YouTube
The NIHCA has set up a designated website offering resources and links that may be helpful  https://ni-chaplains.online/ or on Facebook at: NI-Chaplains-for-patients-staff-and-families)
Prayers and Reflections for Patients, Staff and Families
You can view and download Christian-based prayers and reflections here: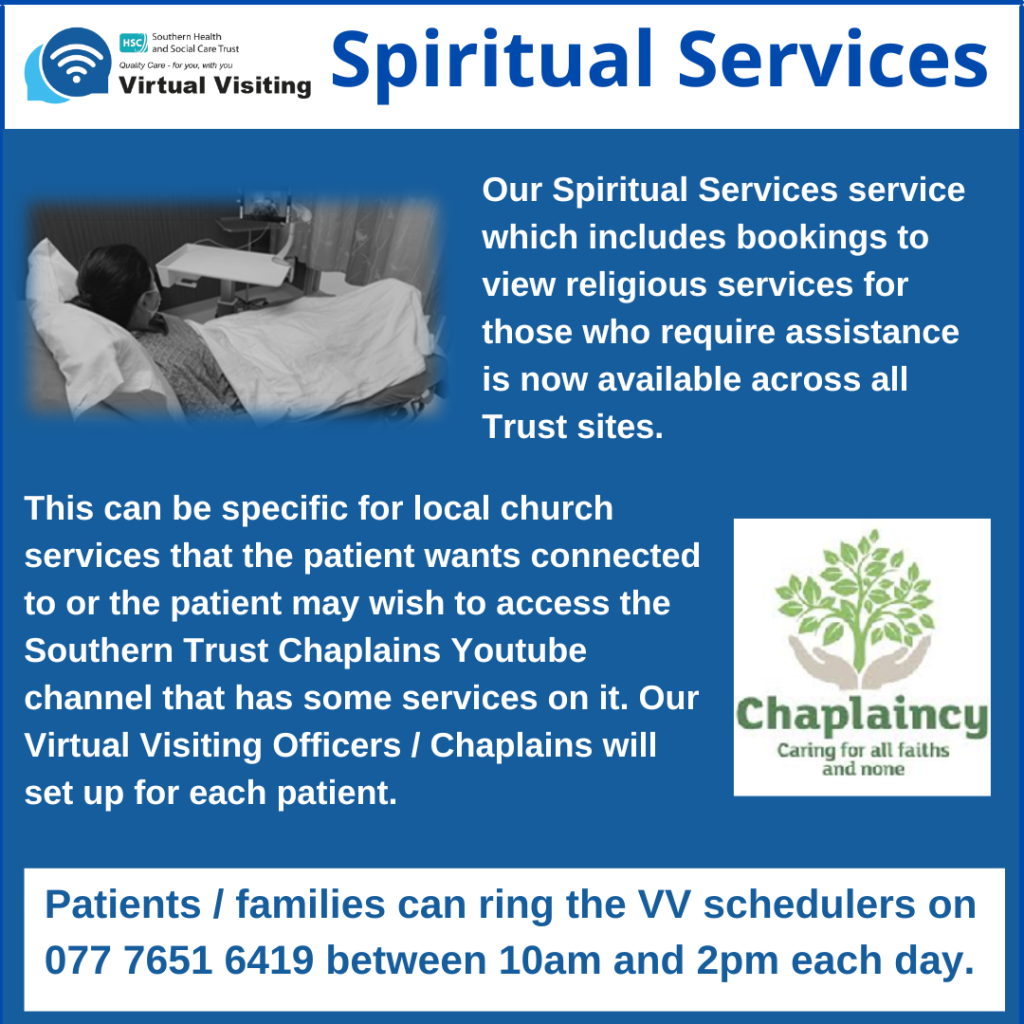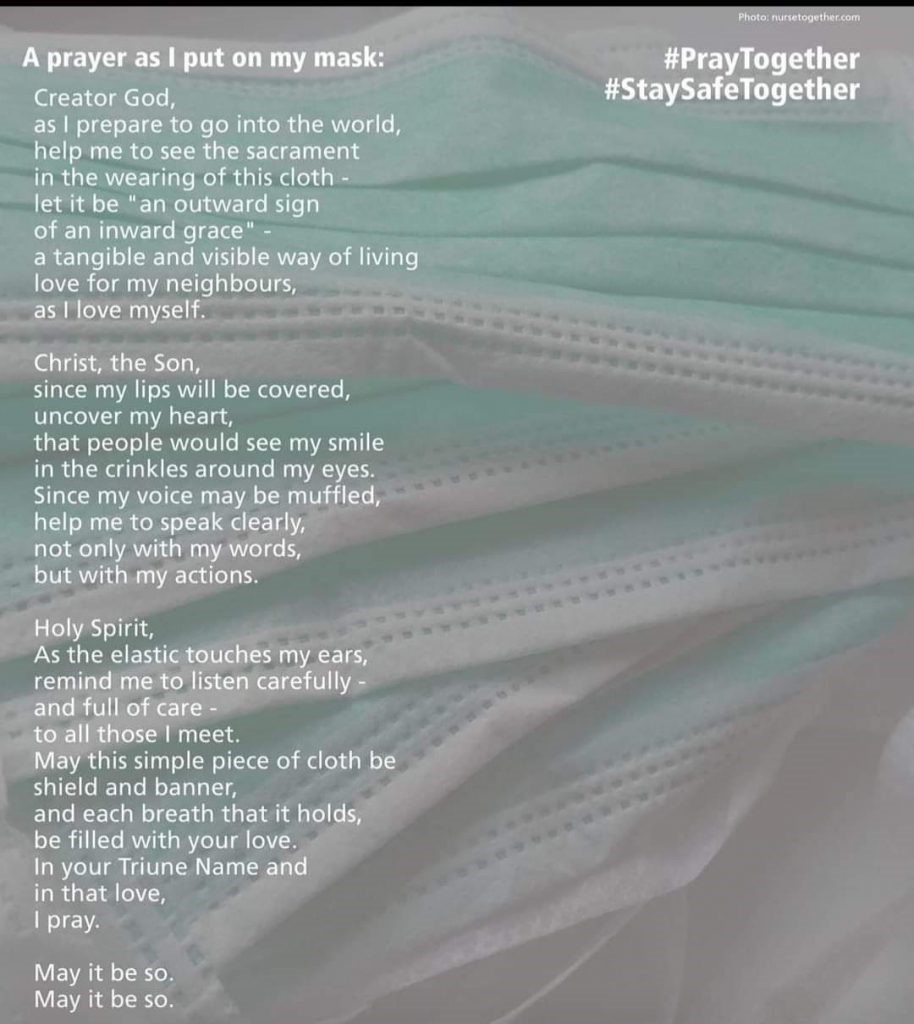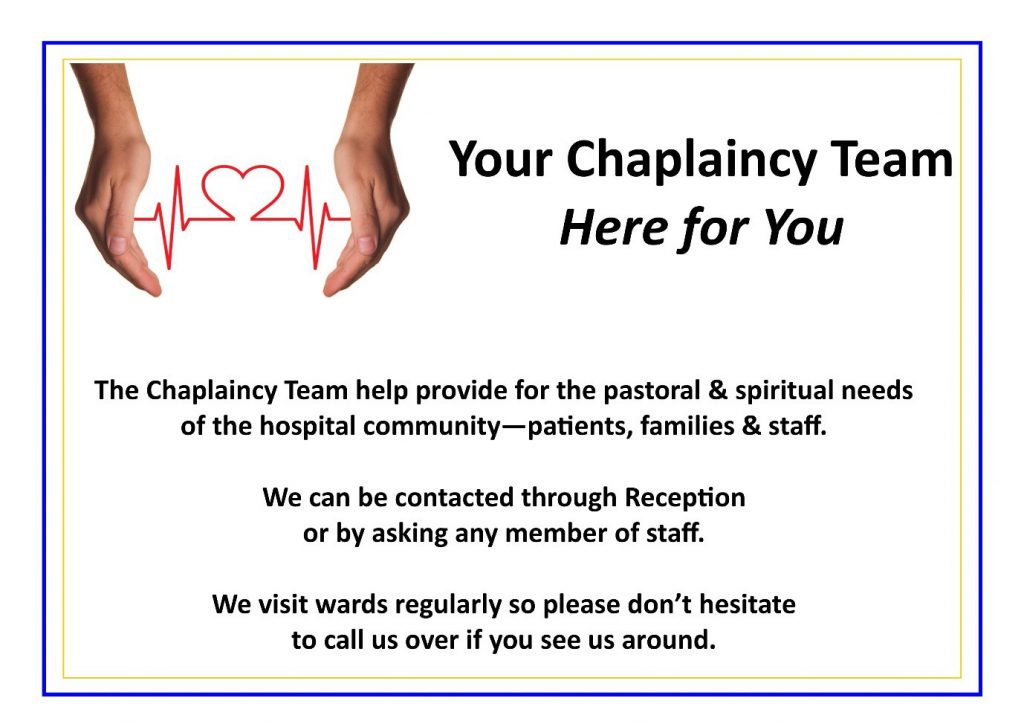 Craigavon Chaplaincy Team

Top Row (L to R): Rev. Ken Robinson, Rev. Ivan Thompson, Deaconess Joanne Dunlop, Rev. Geoffrey Walmsley
Bottom Row (L to R): Rev. Gerry Heaney, Fr. Damien Quigley, Rev. Derek Dunn.
Daisy Hill Chaplaincy Team
Top Row (L to R): Rev. Keith McIntyre, Fr. Damien Quigley, Sr. Marie Slacke
Bottom Row (L to R): Fr. Liam McKinney, Rev. Matthew Hagan
Lurgan Chaplaincy Team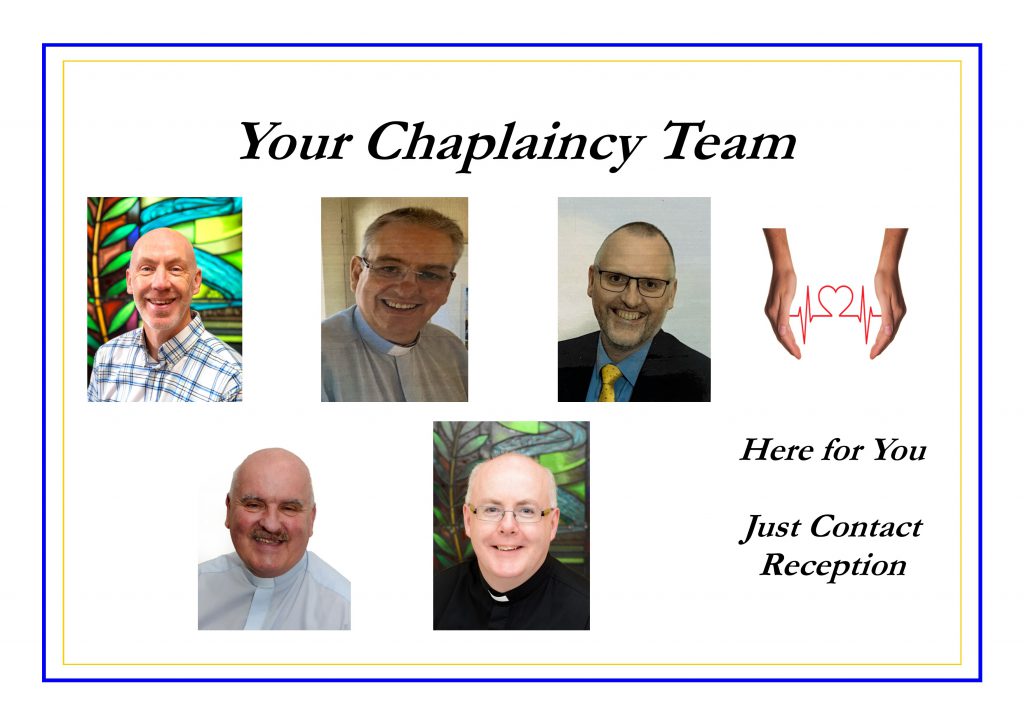 Top Row (L to R): Rev. Jim Fleming, Rev. Harold Agnew, Rev. Nigel McCullough
Bottom Row (L to R): Rev. Gerry Heaney, Fr. Damien Quigley
---
Locations where this service is delivered