Emergency Department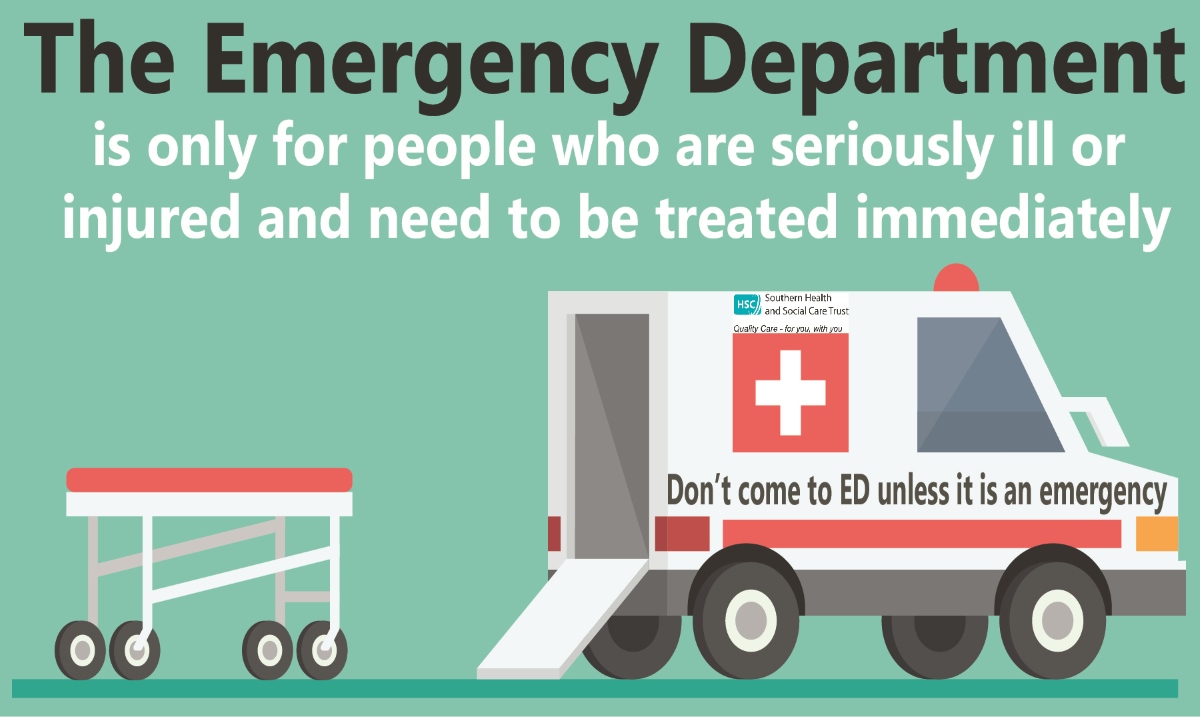 Emergency Departments are located at Craigavon Area Hospital and Daisy Hill Hospital, Newry.
At Craigavon Area Hospital, adults should come to the main ED entrance and children should be brought to the Paediatric ED (beside maternity). At Daisy Hill Hospital, all patients should come to the main Emergency Department reception.
Both these departments continue to provide care 24 hours a day – every day. Hospital emergency departments are for people who are seriously ill or injured and need to be immediately treated.
Please note: From Wednesday 16 February 2022 the main entrance to the Maternity building is now closed until further notice due to construction work.
Alternative access to all areas of Maternity and the Paediatric Emergency Department for emergency & non-emergency visits, and exit from same, will be via the Maternity-Blossom Children's Unit link corridor, using the entrance adjacent the Blossom building, which is now open 24/7.
The Emergency Department Waiting Times Information Page is a new online tool that allows the public to check the average waiting times at Emergency Departments in hospitals across Northern Ireland. The online facility is available at www.nidirect.gov.uk/emergency-department-average-waiting-times